Six Memos for a pianist and a self-playing piano
Time: 13 November 2023, 19h
Venue: Strenge Kammer im Porgy&Bess, Riemergasse 11, 1010 Wien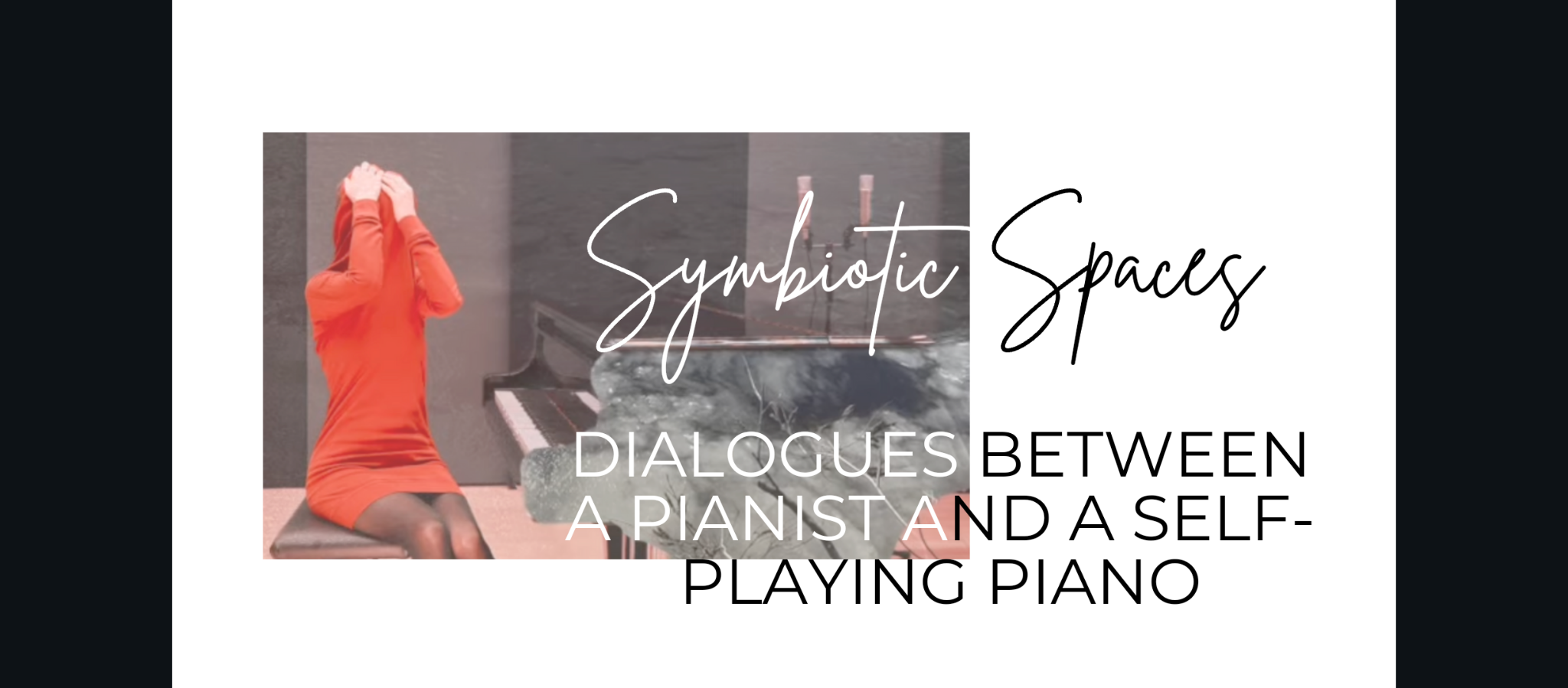 "Six Memos for a pianist and self-playing piano" is part of an ongoing investigation of spatial qualities by a team consisting of a pianist, a composer, a video artist and a complexity researcher. The starting point is the six qualities Italo Calvino chose for his Harvard Lectures: Lightness, Speed, Accuracy, Vividness, Multiplicity and Consistency.
In the process, 6 short films were created, which form the basis for our performance.
In our transmedia performance we will use a wide variety of artistic expressions and performative techniques to enter into dialogue with the video and the accompanying gaze of the viewers.
Pianist and dancer: Hanne Pilgrim
Composition: Adrián Artacho Bueno
Scientist: Leonhard Horstmeyer
Video and performance: Markus Kupferblum
"Six Memos for a pianist and self-playing piano" ist Teil einer fortlaufenden Untersuchung räumlicher Qualitäten durch ein Team, bestehend aus einer Pianistin, einem Komponisten, einem Videokünstler und einem Komplexitätsforscher. Ausgangspunkt sind die sechs Qualitäten, die Italo Calvino für seine Harvard Lectures ausgewählt hat: Leichtigkeit, Geschwindigkeit, Genauigkeit, Lebendigkeit, Vielfältigkeit und Konsistenz.
Dabei sind 6 Kurzfilme entstanden, die die Grundlage für unsere Performance bilden.
Bei unserer Transmedialen Performance werden wir mit unterschiedlichsten künstlerischen Ausdrucksweisen und performativen Techniken in Dialog mit dem Video und den begleitenden Blicken der ZuseherInnen treten.
Pianistin und Tänzerin: Hanne Pilgrim
Komposition: Adrián Artacho Bueno
Video und Performance: Markus Kupferblum