WILD BUT HEART - Kupferblum frühstückt mit Monika Meister
Time: 7 April 2019, 11:00
Venue: Porgy & Bess, Jazz Club, Riemergasse 11, 1010 Wien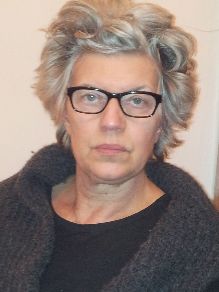 Markus Kupferblum has breakfast once a month. It's an open invitation to Porgy & Bess...the breakfast contains coffee, tea, nourishment, literature, thoughts and music.
Together with a special guest, he muses about the past, the present and the future...the utopistic and the naked truth.
Guest: Univ. Prof. Dr. Monika Meister, theatre scientist at the University of Vienna and the University of Music, Vienna.
Prof. Monika Meister is one of the most renowned theatre scholars in the country.
I am particularly happy about her view of theatre, which for me comes from an unusual perspective.
Markus Kupferblum lädt einmal im Monat im Porgy & Bess zum Frühstück.
Gemeinsam mit einem Gast vertieft er sich in Aktuelles und Vergessenes, Zukünftiges und Utopisches.
Serviert werden Kaffee, Tee, Nahrung, Literatur, Gedanken und Musik.
Gast: Univ. Prof. Dr. Monika Meister
Univ. Prof. Dr. Monika Meister ist eine der wichtigsten Theaterwissenschaftlerinnen dieses Landes.
Sie hat unzählige Bücher und Beiträge zum Theater publiziert, unterrichtet nach wie vor am Max Reinhardt Seminar und hat einen wunderbaren und kritischen Blick auf das Theater, mit dem sie nicht nur die Studierenden der Theaterwissenschaft geprägt hat, sondern auch die zukünftigen SchauspielerInnen und RegisseurInnen.
Wir werden über das Theater aus einer - für mich - sehr ungewohnten Sichtweise sprechen. Über Inspiration und die Sinnlichkeit in der wissenschaftlichen Betrachtung eines lebendigen Prozesses.